Missing man family 'torture now over' after body found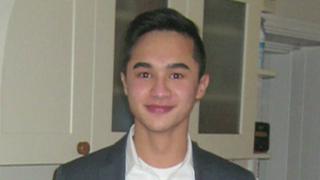 The family of Adrian Lynch said their "torture is now over" after a body believed to be that of the 20 year-old was discovered.
The body was found in the Handois Reservoir on Thursday near to where Mr Lynch disappeared.
It has not yet been formally identified but dental tests concluded it was likely to be the missing Jersey man.
In a message on social media Danny and Sharon Lynch said their "eight months of torture had now come to an end".
They said the news his body had most likely been found was met with complete sadness and heartache, followed by some relief.
A post-mortem examination found "no signs of trauma or third party involvement" but was unable to establish the cause of death.
Samples from the body have been taken for DNA analysis for formal identification purposes.