Man in corrupt deal with ex-Nigerian dictator loses appeal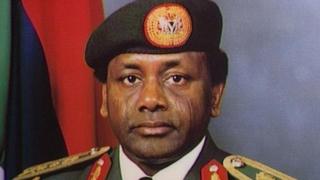 A man convicted of laundering £28m from a business deal with an ex-Nigerian dictator has lost his final appeal.
Raj Bhojwani, from India, was jailed in 2010 and ordered to repay £26.5m after he funnelled money through Jersey and Swiss bank accounts.
The European Court of Human Rights rejected his complaint on Tuesday that he was denied a fair trial.
Jersey's Attorney General said the ruling marked the end of a long legal battle.
The case against Bhojwani, who has made numerous appeals since his conviction, had been "a very substantial criminal prosecution" litigated over "many years", Robert MacRae QC said.
Sentence reduced
Between 1996 and 1997 Bhojwani secured two contracts to supply vehicles at inflated prices to the Nigerian government, which was at the time under the rule of the late dictator, General Sani Abacha.
The payments, made with Nigerian public money, were dishonestly channelled through the Jersey branch of the Bank of India and Swiss bank accounts.
Large sums were also sent to other countries linked to the Abacha regime, the Jersey Law Department said.
Bhojwani was convicted of three counts of money laundering in 2010 but his sentence was reduced from eight to six years in 2011 on grounds of good character.
The majority of the £26.5m confiscated from Bhojwani has been repaid to the Nigerian government, the law department added.