Ferry failure delays Jersey's WW1 Somme memorial plans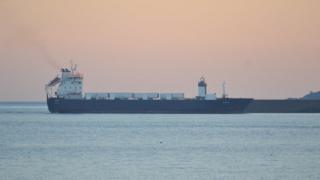 A World War One memorial stone has not been installed after the ferry transporting it broke down at sea.
Jersey's Field Squadron was due to install the stone in the French village of Guillemont on Sunday morning after it was shipped from Jersey.
But Condor Ferries said a problem with the generator meant the chartered ship would not dock until Sunday afternoon.
The stone is the first memorial dedicated to Jersey's only unit to fight at the Battle of the Somme.
Condor Ferries, which has launched a public consultation into its services, said the MV Arrow ferry was forced to wait outside the port of St Malo because the generator failure meant the ship missed the tide.
"It's very disappointing really, given that we've been out here since Friday", Capt Vince Maher of Jersey's Field Squadron said.
"We came out here as part of the Somme 100 to make sure there was a stone placed for the people of Jersey and we've been unable to do that.
"The French authorities have moved heaven and earth to help us get [the stone] in place by crane."
'Like to apologise'
Mr Maher said Condor Ferries had already delayed transporting the stone by 24 hours, which his squadron was not informed of until it arrived for the scheduled departure from Jersey in the early hours of Saturday morning.
"Given it's only a couple of miles off shore, apparently, you'd have thought that there would be some sort of tug boat, or some sort of auxiliary engine, for it to limp into St Malo", he said.
Paul Luxon, CEO of Condor Ferries, said he "would like to apologise to everyone affected by the delay".
Mr Maher confirmed the squadron planned to install the stone next week and the delays would not affect the ceremony due to take place in Guillemont in September.