Condor Ferries urges islanders to help plan future services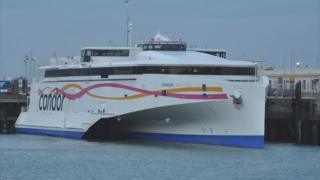 Channel islanders are being asked for views about Condor ferry services.
The consultation, part of a biennial service review, follows a number of problems with the Liberation vessel earlier this year.
The ship was held in Poole for several days in March after safety issues were found on the vessel.
The firm, which runs three passenger ferries, said it was a "great opportunity" to help plan "the ferry services of tomorrow".
It said it would also be announcing details of a "series of roundtable debates, interviews and meetings" as well as a public survey.