Constable Steve Pallet steps down from education role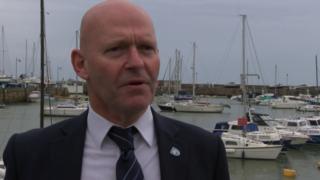 Jersey's assistant minister for education, Constable Steve Pallett, has stepped down from the role.
The island politician said he now wanted to concentrate on his other positions, including as assistant minister for the environment.
In 2015 he apologised to taxpayers after he flew to Budapest rather than Bucharest for the Dance World Cup.
Deputy Anne Pryke has confirmed she will take over the position, alongside her role as housing minister.