Jersey introduces a new 'cyber bully' law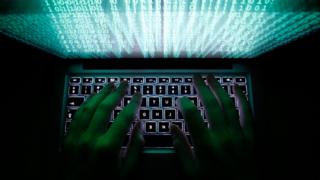 New laws that "protect people from online bullying" have been passed by Jersey's government.
The law will give new powers to prosecute people that abuse or harass others online.
Assistant minister with responsibility for digital, Senator Philip Ozouf said the law was the "right thing for Jersey" and was needed.
But, Deputy Sam Mezec said he was concerned it would restrict free speech.
States members approved the law by 40 votes-to-five.
Mr Mezec described it as "ticking the box for the sake of it to say we have an up to date law", but it was not likely to have much of an effect.
'Equivalent to street-behaviour'
"It is unlikely to make much of a difference to the people who deserve a fit for purpose law to protect them when they are put at risk by people on the internet doing terrible things to them," he said.
Members were told by Chief Minister, Senator Ian Gorst, that freedoms would be protected and it would be difficult to secure a successful prosecution.
Deputy Andrew Lewis supported the legislation, saying there is a limit to freedom of speech.
"At the moment there are no boundaries where people think they can say what they like online and it doesn't matter," he said.
"It does matter, people are offended, people are distressed by it and people end up ill by it."
Home affairs minister, Deputy Kristina Moore said: "People need to understand their behaviour online is equivalent to their behaviour on the street."