Jersey children's needs 'were not properly considered'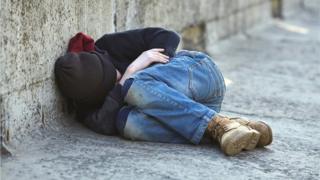 Jersey's children's services failed to consider the needs of young people in care, say two "critical" reports.
The documents cover May to July 2015 and were commissioned after reports of abuse and failings in the system.
They were called for by then-interim head of children's services, Jo Olsson, brought in as a "turnaround" expert.
She said they showed outcomes were compromised as concerns were not consistently responded to in a "timely and effective way".
The Jersey Care Leavers' Association described the reports as "disturbing" and said they showed a "lack of change".
Speaking to the Jersey Care Inquiry in February, Ms Olsson said the reports found some aspects of good practice but many which were inadequate. She spoke of "a pretty devastating set of findings".
She said the number of children in care nearly doubled from 75 to 120 while she was in charge from August 2014 to August 2015.
"Those numbers showed that the service had been reluctant to take children into care when they should have been," she said.
The internal "confidential" reports, produced by former Ofsted inspector Mary Varley, highlighted a range of failings including a "lack of monitoring".
---
Timeline
2006: States of Jersey Police begin a long-running covert investigation into child abuse, which is later dubbed Operation Rectangle and publicised in 2007
February 2011: Senator Francis Le Gresley lodges a proposition in the States Assembly demanding a public inquiry
March 2012: Victims of abuse are offered up to £60,000 compensation, without the need for a court hearing
July 2014: The Independent Jersey Care Inquiry gets under way
May - July 2015: Cases between this time are reviewed by Mary Varley as part of an investigation into the current state of Jersey's care system
2015: Jo Olsson appointed interim head of children's services as a "turnaround" expert
2016: The Jersey Care inquiries finishes public hearings and begins analysing the evidence
---
A Health and Social Services spokesman said the documents covered a "small sample of cases" that represented about 3.5% of case load.
He said: "The intention was to provide a snapshot covering the effectiveness of services at that point, when a draft improvement plan had already been brought in.
"The recommendations made in the Varley Report provided a launchpad for further change."
The reports, released after a Freedom of Information (FoI) request by the BBC, spoke of a "lack of action to clarify and probe information".
Alan Collins, lawyer for the Jersey Care Leavers' Association, said: "We've heard time and time again throughout the inquiry how victims suffered in silence and were afraid to complain.
"To go and read in these two reports [that] this seems to be an ongoing problem is upsetting and troubling."