Jersey fungus killer levels could rise in drinking water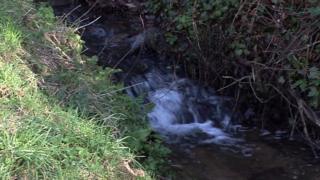 Drinking water could be allowed to contain higher levels of a disused fungus killer after it was found in Jersey's water courses.
Oxadixyl, which has not been in use for 13 years, was found in a reservoir and stream in the island in March.
Jersey Water said levels had since risen because there had not been enough rainfall to dilute it.
The Environment Minister is considering an application by the firm to exceed the regulatory limit in drinking water.
Potato blight
The fungicide was used to control potato blight in the island between 1991 and 2003 but has not been used since.
Jersey Water said it was hoping to bring Val de la Mare reservoir - where the fungus killer was found - back into action over the drier summer months.
If it can use the reservoir again, the company said it would "blend water from around the island to offset the slightly higher levels" in Val de la Mare.
Jersey Water has applied to increase the limit for Oxadixyl in mains water for a period of three years.
The States said it was still below the World Health Organisation's advisory limit.
Deputy Steve Luce said they were considering Jersey Water's application but were "minded to grant it".