Adrian Lynch: Reward of £10k offered to find missing man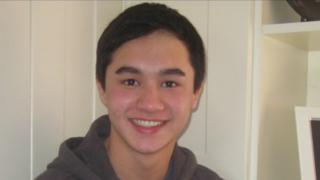 An anonymous donor has offered £10,000 to anyone who provides information that leads to the discovery of missing man Adrian Lynch.
Mr Lynch, 20, was last seen in the early hours of 5 December after his work Christmas party in Jersey.
His stepmother Sharon Lynch said she and her husband cried when they heard about the reward.
"We were happy that someone was willing to be so generous, it was quite overwhelming to be honest," she said.
Police are still looking to speak to at least 10 possible witnesses, including the four they appealed for in January.