Jersey alcohol price controls plan 'shelved'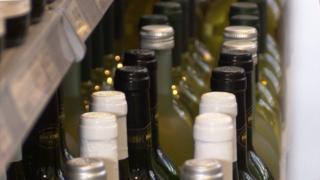 Plans to ban Jersey shops from alcohol price promotions in a bid to curb drinking have been sidelined.
A petition against the change was launched by two supermarket chains.
The move was one of number being considered in a review of the island's alcohol law, but has been dropped after a public consultation.
Constable Steve Pallett said it did not mean the law - still being drafted - would allow "total deregulation of pricing across pubs and clubs".
He said: "On price promotions, the strong message is that islanders believe the majority of us to be responsible drinkers.
"Our data is nevertheless telling us that islanders are, on average, drinking the equivalent of 134 bottles of wine a year each and those perspectives aren't easy to reconcile."
The findings of the review have yet to be finalised. It is due before the States by the end of the year with the new law expected to come into force by 2018.