Call to expand search for missing Adrian Lynch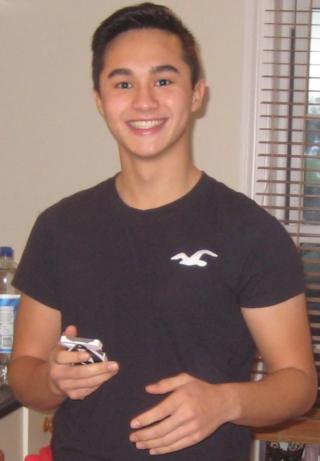 The search for a man who has been missing for five months should be expanded across the whole of Jersey, a deputy has urged police.
Adrian Lynch, 20, was last seen in the early hours of 5 December after his work Christmas party.
The States of Jersey Police said about 4 sq miles (10 sq km) of land had been searched, with £182,000 spent on trying to find him.
But Deputy Mike Higgins said the case "cannot fade away".
He said: "I'm concerned that someone can disappear on the island without trace and for it to be so low key. He must be on the island.
"We have a family who do not know what happened to their son.
"Either the search needs to be expanded or we need some more information. It cannot be allowed to just fade away."
People not traced
Deputy Higgins is expected to ask the Home Affairs Minister for an update on the search for Mr Lynch at the States Assembly sitting next week.
Police scaled back the search operation for him in late December, but have since searched houses again close to where his belongings were found.
Mr Lynch's mobile phone, wallet and belt were found in the Carrefour Selous area, where he was dropped off by a taxi.
The States of Jersey Police said "a small number of people" in the area on the night Mr Lynch went missing are yet to be traced.
---
Adrian Lynch's last-known movements on Saturday 5 December
Midnight - Dropped off by a taxi at the junction of La Rue and Ruette D'Avranches
Midnight - Spoken to by a driver just south of Carrefour Selous
Midnight to 00:30 - Two further potential sightings in the same area of Carrefour Selous
01:00 - Seen by a member of the public in Rue de la Golarde
01:10 - Seen by homeowner in Rue de la Golarde
01:30 - Possibly knocking on doors on La Rue du Douet de la Rue
01:30-02:00 - Sightings in the area of Bon Air Riding Stables by two witnesses
02:00 - Clos de Devant, seen by homeowner
Source: States of Jersey Police
---