Jersey Sports Academy plan proposed by former coach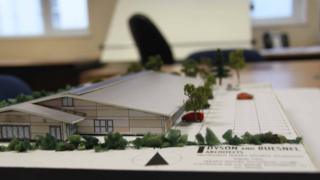 A multimillion-pound sports academy could be built at St Peter in Jersey if it gets planning permission.
If approved the academy would be built on land owned by the Jersey Rugby Club.
Former professional rugby player and coach Ben Harvey is behind the plans for the academy which he says will be one of the best in Europe.
He said all school children would have free access to the facility during the day and it would help develop the performance of all children.
Mr Harvey said it would employ more than 20 people and should be open in 2017.
It will support and train children as young as 12 all the way through to elite athletes in a variety of sports from rugby players to sailors and surfers.
Mr Harvey has worked with a small group of entrepreneurs on the scheme, which will now be considered by the States planning department.
He said: "It will have whatever you need to train a multitude of sports. We have to make sure it is kitted out accordingly to deliver to every sport.
"It is a support services. There will be no sport from here, we will have sports science, sport medicine and athletic development."
It will be used by schools, junior athletes and Jersey's elite senior athletes, but members of the public will also be able to pay to join.
Bill Dempsey, chairman of the Jersey Rugby Club said: "We have no direct involvement. They will use the land and we will get a ground rent for the lease, a better car park for match days and the use of the facility."
Jersey Rugby Club Academy already has about 600 youth players signed up and this would support them.