Over-turned Jersey housing plan 'a titanic win'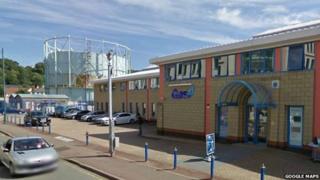 A Jersey politician has hailed the throwing out of plans for 285 homes in St Helier as a "titanic win".
The planning department overturned approved plans for the scheme in Gas Place after neighbours raised concerns.
The plans included one-, two- and three-bedroom homes, commercial units, landscaping and public area improvements.
Deputy Russell Labey said the States needed to review how it handles such development schemes.
He said: "I think through no fault of its own the [planning] minister and department have been charged with helping to solve the island's housing crisis.
"That is not the job of a planning and environment department. That should cease."
'David and Goliath battle'
Some of the neighbours living near to the site, who had raised concerns, want the nearby town park to be extended instead.
Jersey senator Sir Philip Bailhache, who made the decision to throw out the plans, said he hoped an architectural competition would get the best possible design for the site.
Deputy Labey said there had been a "David and Goliath battle" whereby a group of residents and a small number of deputies had taken on a government department and gas company.
Gas Place resident Kim Fryer said she had feared the development would deprive her of sunlight and privacy.
"We would have had no life whatsoever", she said.
Jersey Gas, which submitted the application, is due to release a statement.