JT Global still 'interested' in Airtel-Vodafone deal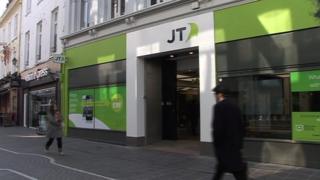 Telecommunications company JT Global has said it is still "interested" in negotiations with Airtel-Vodafone, despite the collapse of a merger deal.
Airtel-Vodafone chief executive Ian Campbell said he "ended a period of uncertainty", after announcing on Friday the firm had pulled out talks.
Plans to merge communication operations in the Channel Islands were first announced in June last year.
JT Global said Airtel had withdrawn "unilaterally".
"JT remains interested in Airtel's assets, particularly those in Guernsey, and remains open to further discussions if and when the opportunity arises", a spokesperson said.
The Channel Islands Competition Regulatory Authorities (CICRA) said it had informed both firms in October the merger was likely to be rejected.