Jersey homes on water meters at 90%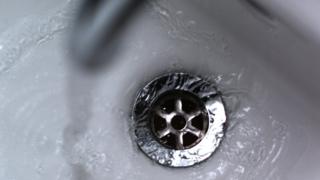 Ninety per cent of Jersey homes now pay for their water by meter, a report by Jersey Water has revealed.
Encouraging meter use is part of the firm's attempts to meet demand. It also wants to reduce wasteful water usage.
Chief executive Helier Smith said: "We have reached a major milestone."
In its 2015 financial results the utility company said it invested £6.6m in capital projects, which also included extending and refurbishing its desalination plant.
The improved desalination plant, which has been designed to meet up to 50% of Jersey's daily demand for water, is due to be completed this summer.
Mr Smith said Jersey Water was also working to find a "long-term solution" to protecting island water from pollution caused by farming practices.