Deal between Jersey's States and fuel supplier approved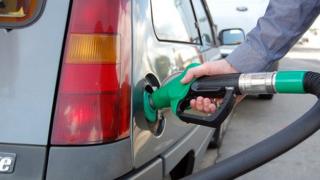 A deal between the States of Jersey and the fuel distributor, Rubis, has been approved in the Royal Court.
The agreement means the supplier will continue to operate the island's fuel terminal.
But competitor ATF Fuels said there should have been an open tendering process.
The minister responsible for the deal defended the agreement, saying renewing the lease was the best way to secure safe fuel supplies to the island.
Deputy Eddie Noel said putting the contract out to tender would have involved the States buying the whole plant.
'No serious attempt'
The machinery at the fuel terminal is privately-owned, but it is on public land leased from the States on a 10-year contract.
ATF claimed it could have offered a better deal for the States than Rubis had there been a public tender process.
In a letter, the company said: "The need to ensure a fuel supply to the island means that the incredibly valuable opportunity to acquire a new lease has been offered only to Rubis.
"There have been... no serious attempts to engage with other potential operators."
A spokesman at the fuel terminal said its charges were fair and it had followed the correct legal procedures in renewing the lease for the land.