JFSC ban accountant Clive Barton quits parish role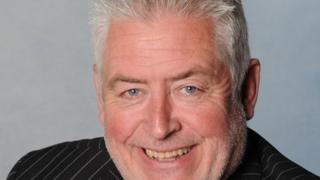 A Jersey accountant who was banned from working in the island's finance industry has resigned from his post as a senior parish official responsible for St Helier's finances.
Clive Barton MBE and another accountant were barred by the Jersey Financial Services Commission earlier this week.
The JFSC found a "range of failings" by Mr Barton and Kathleen Gillen.
Mr Barton has now left his role as Procureur of the Parish of St Helier, citing "personal reasons".
He was in his sixth term as Procureur for St Helier when he announced his resignation.
The Constable of St Helier, Simon Crowcroft, said: "Clive Barton has served the Parish of St Helier well and ably since 2000.
"Clive helped to steer the Parish towards its present stable financial situation...I am extremely grateful to him for his sound advice during his sixteen years of service to the Parish."
It is anticipated that the Royal Court will set a date for a by election for the post.