Jersey fostering system 'needs redesigning'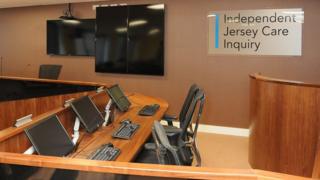 The panel reviewing what went wrong in Jersey child care has been told the fostering system does not work and needs to be completely redesigned.
The Independent Jersey Care Inquiry is reviewing decades of abuse in the island's care system.
In its third phase, it has been hearing from experts and others involved in the care system in the island.
June Summers-Shaw, who chairs the Fostering Panel, said the fostering system was broken.
She said: "There are significant failings, it is all there if you take the time to look.
"It is not for me to say exactly or to point the blame, but anybody that cares about children, anybody that knows what is happening and is still happening, cannot help but say 'it is not good enough'."
In what panel chair Frances Oldham QC described as a powerful session, foster carers described a lack of support from social services and how so many foster parents were giving up.
Those that complained when requests for help were ignored were seen as a nuisance.
Kevin Williams, the chief executive of the UK charity the Fostering Network, said he was shocked and said the States had to put foster carers at the heart of the children's lives.