Jersey civil servant apologises for £13,000 SA business class flights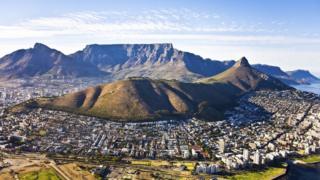 A civil servant who spent £13,000 on two business class flights to South Africa has apologised "unreservedly".
Mike King, Jersey's chief officer of economic development, travelled to a mining conference in February, with fellow civil servant Wayne Gallichan, the Jersey Evening Post reported.
He told an economic affairs hearing that "it was an error of judgement".
The Chief Executive of the States, John Richardson, said he would investigate the incident.
Deputy Simon Bree, who chaired the scrutiny hearing, said: "It is sending out a terrible message to the tax-paying public of the island that all of these people - in their minds - all of these people are flying business class around the world when everybody else is struggling."
Jersey's budget deficit is expected to reach £145m by 2019.
Senator Lyndon Farnham, who is in charge of the economic development department, said he had not decided whether he would take disciplinary action and was unsure if it was "for politicians to discipline civil servants".
He told the hearing "no minister checks every line of expenditure on stationary and travel", and that the department's overall spend on travel fell by a third last year.
Mr King said: "The minister is not accountable for spend, I am, and I have apologised unreservedly for what is perceived as an error of judgement."