Five public figures investigated over Jersey child abuse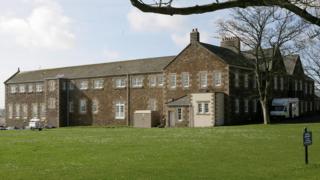 Five public figures have been investigated by police as part of an operation into historical child abuse.
Jersey Police said Operation Whistle had identified 16 suspects of public prominence in total, but 11 were dead.
Insufficient evidence meant the investigations into the five suspects have now been concluded, police said.
Nine people have been arrested and one person jailed since the investigation began in June last year.
More victims of abuse have come forward in the wake of the Jimmy Savile scandal and the Independent Jersey Care Inquiry, police said.
Operation Whistle has partly focused on abuse involving Persons of Public Prominence (PPPs), which police define as "well-known people in the public eye".
Det Supt Stewart Gull said "an additional 26 victims" had come forward since the police operation was launched, and that this "reinforces our belief that victims continue to demonstrate trust and confidence in the criminal justice system".
So far the investigation has looked at 71 allegations of abuse, more than a third of which have been made since it went live.
There are 31 ongoing investigations, and law officers are considering three cases for prosecution.
Operation Whistle
Police began the investigation in June 2015, following an increase in the number of people reporting historical abuse after the Jimmy Savile scandal and the start of the Independent Jersey Care Inquiry
The investigation is following the terms of reference of Operation Hydrant, which was set up by the UK National Police Chiefs' Council to investigate historical child sex abuse in the UK, including allegations against politicians and celebrities
Operation Whistle is focusing on abuse in institutions, and abuse involving Persons of Public Prominence (PPPs)
One person was jailed in February, and law officers are deciding whether to prosecute in three cases