Drop in businesses moving to Jersey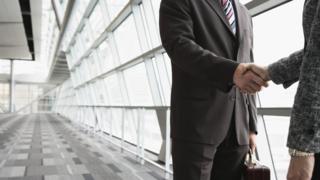 The number of businesses moving to Jersey has declined, along with the number of new jobs created, government figures have shown.
The results published by Locate Jersey show 34 business licences were approved in 2015, compared to 43 in 2014.
Figures show there has also been a more than 30% decline in the number of jobs created by relocating businesses.
However Wayne Gallichan, director of Locate Jersey, claimed the figures were "still pretty good".
He said the fall in relocations may have been down to the quality of the applicants.
He told the BBC it was better to focus on "quality over quantity" when granting business licences, and that almost half of the 1,303 jobs created by inward investment since 2008 were generated in the last two years.
Senator Lyndon Farnham, Minister for Economic Development, Tourism, Sport and Culture, denied there was anything "negative about these figures".
He said high-value residents' property purchases brought in about £4.7m in stamp duty in 2015, around £700,000 more than in the previous year.
In 2015, 20 high-value resident licences were granted, the same number as in 2014.
High-value residents must earn more than £625,000 each year and in return are entitled to buy and lease property in Jersey, a right normally held only by people who have lived in Jersey for a minimum of 10 years.