Public consultation for Jersey's hospital announced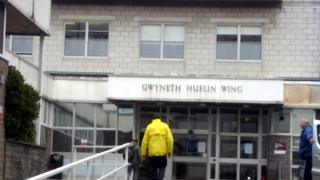 A public consultation over a new site for Jersey's general hospital will be launched, the government has announced.
At the end of 2013, politicians voted to make about £300m available for the redevelopment of the hospital as the existing site was considered outdated.
More than £2.2m has been spent on researching 40 different locations, which have been narrowed down to four.
Project Manager, Will Gardiner, said they had been looking into the development for four years.
The four locations shortlisted are the current hospital site on the Parade, Overdale, People's Park and the St Helier Waterfront.
A fifth option, of a dual site at the current location and Overdale, is also being considered.
The cheapest development option is People's Park, which is expected to cost £440m, while the most expensive is the current hospital at £630m.
Senator Andrew Green, Health Minister, said: If you are spending more than £400 million to get the best possible hospital for the people of Jersey you need to lay the groundwork and research the options thoroughly."