Jersey manual workers have 'lost hope' of keeping jobs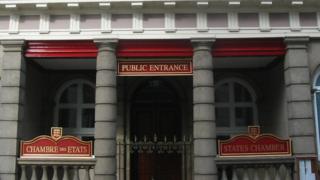 States manual workers who have been told public spending must be cut by £4.6m, have "lost all hope" their jobs can be saved, union leaders claim.
The Infrastructure Department employs more than 1,000 manual workers and hopes most jobs will go through voluntary redundancy.
Unite members are asking people to put pressure on the States for a rethink.
Infrastructure Minister Eddie Noel said no staff members had been told that their job was "at risk".
'Extremely depressed'
He said staff had been briefed by officers about the need to make savings and work was on going regarding the service reviews.
Dougie Gray, from Unite, said staff were "extremely depressed and nobody was talking as there was no information available".
Infrastructure chief officer John Roger said he hoped any job losses would come from voluntary redundancies, but compulsory redundancy would happen if that was not enough.
The plans are part of the States' efforts to save money and plug a £145m projected spending deficit over three years.