Jersey Saturday mail aircraft to end when paper printing changes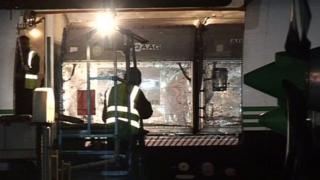 Post items will not be flown in to Jersey on a Saturday when national newspapers are printed in the island.
At the moment post comes over on the newspaper aircraft on a Saturday morning. The paper suppliers pay a large proportion of the cost of the flight.
Andy Jehan, of Jersey Post, said that when papers stopped being flown the firm would have to pay the whole cost.
He said this was not affordable and so Saturday flights would end.
Mr Jehan said: "We will no longer fly mail on a Saturday. We do so at the moment because we share the aircraft with newspapers.
"There will be no disruption of services because the trailers that come to us every day will come via Stansted airport on a Friday morning and will be ready for Monday."
Currently all national newspapers are flown into Jersey every morning but from later in 2016 a new company owned by the Jersey Evening Post and Kodak will print them in the island.