Jersey States sells £25m of public land since 2011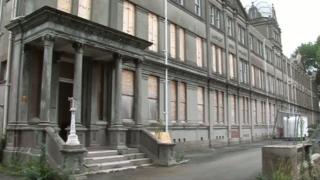 More than £25m worth of States property has been sold since 2011, a Freedom of Information (FoI) request has revealed.
There are about 200 properties on the list, ranging in price from zero to £1.5m for the old Jersey College for Girls building.
The list includes small structures such as pumping stations, and £10 paid by Andium Homes for a temporary car park.
A spokesman said alternative public uses were always considered first before a property was sold.
He said: "In the first instance Jersey Property Holdings will establish whether there is an alternative operational use for the property and, if so, whether this meets certain criteria, including financial viability.
"If the property is deemed not to be required by the public for operational use, it may be disposed of by way of sale or lease. Each such property decision is considered on a case by case basis."
---
Highest value properties
Nearly 200 properties are listed as sold between 2011 and 2016 including car parks, private homes, flats and large developments.
| Property Name | Consideration | Amount Paid | Department |
| --- | --- | --- | --- |
| Former Jersey College for Girls | £1.5m | £1.5m | Jersey Property Holdings |
| Linden Lea | £970,000 | £970,000 | Jersey Property Holdings |
| Tevielka | £900,000 | £900,000 | Jersey Property Holdings |
| Alzola, 2 Belle Vue Villas | £660,000 | £660,000 | Health and Social Services |
| La Grand Maison 1 | £634,500 | £634,500 | Housing |
| Hue Street Public Car Park | £600,000 | £600,000 | Jersey Property Holdings |
| Hue Street Public Car Park | £600,000 | £600,000 | Jersey Property Holdings |
Source: States of Jersey