Jersey Care Inquiry: Costs pass £12m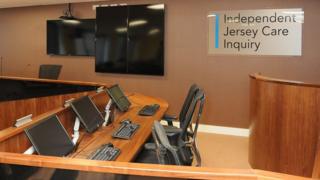 Costs of a historic abuse inquiry have escalated to more than £12m, and are set to increase before the inquiry closes by the end of this year.
Latest figures released by the Jersey Care Inquiry show costs of up to £860,000 a month.
A total of £20m has been allocated for the inquiry, which began in July 2014.
The inquiry has been investigating reports of abuse in the island's children's homes and fostering services, from 1945 to the present day.
The inquiry spent nearly £7m between January and November 2015, an increase of more than £1m on its 2014 expenditure.
About 705 of the budget has gone on staff costs, including legal and media team fees.
The BBC has approached the States of Jersey for comment, but has not yet received a response.
A spokesperson for the inquiry said it was on track to finish by the end of this year, but said the inquiry was unable to comment on the costs.