Jersey cannabis smuggling accused in court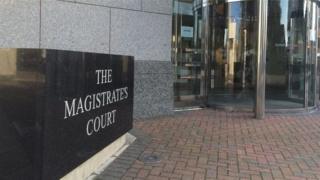 A man has appeared in court charged with smuggling a quantity of cannabis worth more than £500,000 into the Channel Islands.
Jersey magistrates heard 31kg of the drug was found by island customs officers in a car coming off a ferry from Poole, Dorset, on Friday.
Richard Clark, 51, from Dorset, appeared in court charged with illegally importing the drug.
He was remanded in custody and will appear in court next month.