Adrian Lynch: Police appeal for four new witnesses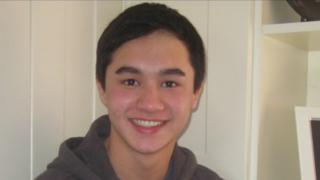 Police searching for a missing man from Jersey have issued a fresh appeal for witnesses.
Adrian Lynch, 20, was last seen in Jersey in the early hours of 5 December after his work Christmas party.
Jersey Police issued details of four men they want to speak to who may have more information.
Emergency services have been searching near where Mr Lynch was last seen in St Lawrence, St Mary and St John.
Police said they wanted to speak with a man about 40 years old with white hair seen hitch-hiking nearby at about 03:00 GMT on 5 December.
Two other men between 20 and 30 years old, described as "noisy", were also hitch-hiking in the area. Another man, described as thin with dark hair and wearing a brown suit, was seen at about 01:30 GMT.