Jersey government reshuffled with departments re-named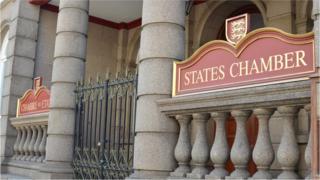 Government departments in Jersey have been re-named and responsibilities moved in a major reshuffle.
Chief Minister, Senator Ian Gorst, said the move would streamline government.
Education will no longer look after Sport and Culture, with responsibility moving to the Economic Development department.
Transport and Technical Services will become the Department of Infrastructure and will take on responsibility for property holdings.
The Planning and Environment Department has dropped the word "planning" from its title but will still have responsibility for it.
Infrastructure Minister, Deputy Eddie Noel said: "This is not a rebranding, we are bringing all the elements of infrastructure including sewage, sea defences and property assets under one roof."
A freedom of information request revealed stationery and signs would only be changed as the old ones wear out.