Call for Jersey hospital plans to consider green space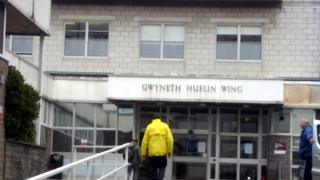 Green space needs to be protected when considering a new site for Jersey's hospital, a community group says.
Sites being considered include the People's Park and Overdale.
Christian May, from the West of Town Community Association, said he didn't think People's Park was an appropriate option as it would mean the public losing important open space.
A decision on where the new hospital will go is expected from the health minister in the new year.
Politicians voted in 2013 to build a new hospital after the island's health authority argued the existing building was out of date and needed to be replaced.