Missing Adrian Lynch: Firefighters search streams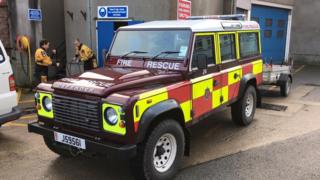 Firefighters have been searching streams in Jersey for a man who has been missing for nearly three weeks.
Adrian Lynch, 20, was last seen in Jersey in the early hours of 5 December after his work Christmas party.
Jersey Fire and Rescue said on Facebook: "The searches go on. Our thoughts and prayers are with his family."
Emergency services have been searching near where he was last seen in St Lawrence, St Mary and St John.