Jersey freedom of information law extension delayed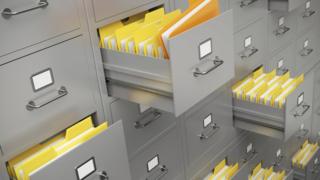 Plans to extend Jersey's freedom of information law to government owned companies will not happen until 2017.
In November 2014 a proposition by Deputy Carolyn Labey was approved by politicians to extend the law.
Currently companies such as JT Global, Andium Homes and the States of Jersey Development Company are excluded.
A freedom of information request found work had not started on how to extend the law due to "staffing changes" at the freedom of information department.
The department said: "Due to the administrative workload there was a delay in obtaining advice on the request to expand the Law to cover government owned or controlled companies.
"Advice was received during the second half of 2015, but due to internal restructuring and staff changes within the Freedom of Information Team, work has only recently recommenced on the expansion of the Law."
There will be a consultation launched with the companies early next year, with the law expected to cover those companies in 2017 due to the complexity of the law.
Once included in the Freedom of Information law, they will have to produce requested information within 20 days.
The law which came into force on 1 January 2015, currently covers government departments and the 12 island parishes.