Jersey customer refunded £6,500 for mobile roaming charges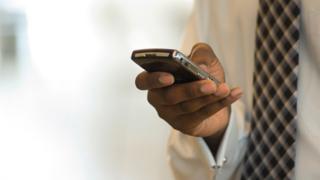 A customer has received a £6,500 refund from a mobile phone operator, after he incurred data roaming charges from a potentially faulty sim card.
Russell Newton, an investment company director in Jersey, said he received the bills despite turning off roaming on his Blackberry mobile phone while travelling.
Channel Islands operator Sure said it was testing the sim card.
However, Mr Newton said the company's conduct had been "obstructive".
Mr Newton said he first complained to Sure when he received a bill of £1,500 last year, and began collecting data logs that he submitted to Blackberry.
Tests by Blackberry found there was not a problem with the mobile device.
Mr Newton said there did not seem to be a mechanism for consumers to challenge cross-border mobile charges, and he had had to send "hundreds and hundreds" of emails to Sure and Blackberry.
He said: "I think in the technology business it's extremely unlikely that you would find a fault that only existed once."
Mike Fawkner-Corbett, head of product at Sure, said the data usage for which Mr Newton was billed had occurred, but that the interaction between the turning off roaming function on the phone and the sim card "was not working".
He said it was a "very unusual problem" for the company and that Sure was trying to establish whether this was a single sim card fault.