Abused children 'not heard', Jersey serious case review finds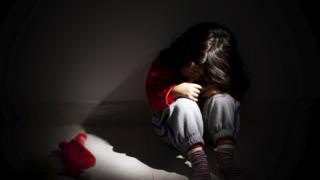 Agencies involved in dealing with sexual abuse within three families in Jersey failed to take the children seriously, a serious case review found.
The review, by the Safeguarding Children Partnership Board, examined cases between 2004 and March 2015.
In one case, there was no record of one victim being spoken to alone by children's services over eight years of abuse, the report found.
Assistant chief minister, Senator Paul Routier, apologised to the children.
He also thanked them for participating in the review process, and said their insights had "contributed greatly to our understanding of what happened and why".
Six main areas of concern were identified, including a failure to identify sexual abuse, ineffective supervision and a failure to see the whole picture in the home.
In one case, the review found a female child had remained living in the same place as an alleged abuser and, even though he was placed in separate accommodation, the child was not safe.
---
Key findings:
Naive and ineffective and useless safety plans: Children waited months after being assessed as a risk before something was done. In all cases delay in identifying and then acting on risk of sexual abuse
Failure to see the whole picture: Focused on mother's parenting, on just one child in the family.
Absence of challenge: Failed to monitor man with history of sexual offences. He was allowed to stay in a separate part of the accommodation where young girl lived.
Families did not know about previous offences: Offender on bail allowed to stay near family.
The need to speak to children alone: One child had no record of being spoken to alone by Children's Services, so her experience over eight years of abuse was never heard.
Source: Safeguarding Children Partnership Board Serious Case Review
---
Mr Routier said a number of actions had already been taken, including a £5.5m investment in children's services and better training for government and non-government agencies.
"We must learn from any mistakes that may have been made and we must work to deliver all the recommendations set out in this review," he said.
"This thematic review, like all serious case reviews, is about being open and transparent.
"It is not about apportioning blame. Services will not improve if we do not allow people to learn lessons."