Jersey's La Moye Prison attacks on staff double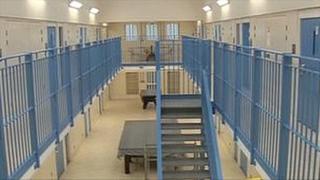 The number of attacks by prisoners on staff at Jersey's La Moye Prison has doubled in one year, its annual report has revealed.
In 2013 there were six attacks, compared to 12 in 2014, with eight of the assaults down to one "very difficult and violent" man, it said.
The report added he has been convicted and will be sentenced shortly.
In May 2014, there were 133 prisoners at La Moye - the lowest number in recent memory.
Last year, 55 prisoners were from Jersey, 42 from the UK, 17 from Portugal, two from Poland and 17 from other parts of the world.