Jersey States approve same-sex couple adoption law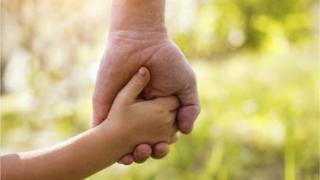 Unmarried same-sex and heterosexual couples will now be able to adopt children in Jersey following a change in law.
The States voted in favour of extending the 2008 European Convention on the Adoption of Children to Jersey.
The change also now means children aged 14 and over will be able to veto adoption orders.
Previously only single people, married heterosexuals or those in a civil partnership could adopt.
The system also allowed one partner in a heterosexual relationship to adopt, but their partner would have to seek a residence order - making them a legal guardian of the child - in order to live in the same property as the child.
Deputy Andrew Green, Health and Social Services Minister, said it was an important change for the island.
He said: "It makes Jersey's law fit for purpose and compliant with our own discrimination laws.
"At the heart of the legislation is the welfare of the child and the right to a loving and secure home."
---
Adoption law changes:
Unmarried same-sex and heterosexual couples are able to jointly adopt a child
Children aged 14 and over are must give their agreement to the granting of an adoption order
Files may be disclosed to help an adopted person to find out information about their origins
Removal of a mandatory requirement for an interview with a counsellor before an adopted person can obtain a copy of the record of their birth
---