Jersey residents in concern over development plans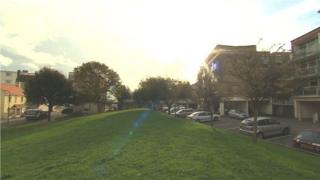 Tenants of homes that could be demolished at La Collette say they are still in the dark over plans for new flats there.
The States housing company, Andium Homes, wants to demolish 59 flats and replace them with 147 flats.
Outline planning permission for the site was rejected by the Planning Applications Panel earlier this year.
Andium homes says it is hopeful a slightly revised plan will get through in August.
Deputy Russell Labey, who represents the residents at La Collette, said many of the tenants in the area feel they have been let down by the company.
He said: "The people living in the La Collette low-rise deserve better accommodation. It is coming to the end of its life and some of the flats are pretty grim.
"But others are worried about the size and density of the development. One also has to take into consideration those people living on Green Street.
"Some of them bought their houses assuming the protected green space would remain protected. It will now disappear behind steel and glass."
David Morris, of Andium Homes said this was not the case, however, and that the company had written to every tenant living in the flats.
He said: "The purpose of the creation of an association was to help the ability to shape and comment on any proposed redevelopment plans for the site.
"We've met with them on a number of occasions to understand the good and bad points of living on the site as it currently stands."