New Jersey abuse inquiry into prominent people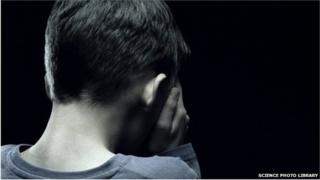 Jersey police are investigating 13 prominent people as part of a new inquiry into child abuse.
It follows an increase in the number of people reporting historical abuse in the wake of the Jimmy Savile scandal and the Jersey Care Inquiry.
Police say Operation Whistle is looking into 45 suspects and four institutions.
Det Supt Stewart Gull, Head of Crime Services, at the States of Jersey Police said a dedicated team had now been set up to investigate abuse.
He said: "We have now got to a point with a significant number of suspects where we felt we needed to make a step change, take staff from their day jobs and ring fence them to give them headroom to crack on with current inquiries."
The Jersey investigation will follow the terms of reference setup as part of the UK National Police Chief's Council Operation Hydrant.
Operation Hydrant has investigated 1,400 suspects including politicians and celebrities as part of a probe into historical child sex abuse allegations.
Alan Collins, the lawyer representing Jersey abuse victims at the care inquiry, said there were many questions left unanswered.
He said: "I observed some excellent police work, but also on looking at some cases have been perplexed by a failure to pursue inquiries or to prosecute.
"I am hoping that the [committee of inquiry] will afford an opportunity to get to the heart of this, and get some answers."
Mr Gull said some of the allegations relate to abuse within institutions or by people of public prominence.
"People of public promise will include politicians, people in the media, celebrities and generally people who are well-known. Some are on island and some further afield," he said.
He said a number of suspects were deceased and some were currently unidentified.