Jersey sex discrimination law introduced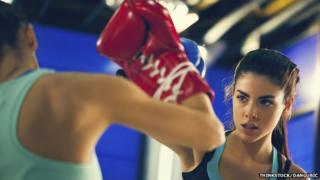 Discrimination against anyone because of their gender in Jersey has been outlawed by the island's government.
Politicians voted to extend the existing race discrimination law to cover gender, sexual orientation, pregnancy and maternity leave.
Mothers who breastfeed have also been given protection from discrimination.
The decision to extend the legislation was approved unanimously by the States of Jersey on Tuesday.
Social Security Minister, Deputy Suzie Pinel, has previously said the island was 40 years behind the UK in gender discrimination.
She said said the law would be extended to cover age and disability in the next few years.
'Long overdue'
"Some employers may be concerned they are no longer allowed to refuse to employ someone who is pregnant or may believe will become pregnant in the future," the minister said.
"I make no apologies, we cannot exclude women from the workplace simply because they have young children.
"We need to take full advantage of all the skills available in Jersey."
The law includes exemptions for groups such as the Women's Institute and single-sex schools.
It will also include protection for people who are going through or who have gone through gender re-assignment surgery.
Deputy Jeremy Macon said: "I hope people will see the speed we approved this legislation as support for this long overdue legislation."
---
Areas covered
The gender discrimination law adds to the existing discrimination law introduced in September
It will be illegal to discriminate against a man, woman or intersex person in relation to recruitment, promotion or treatment at work
The law protects people from discrimination based on their sexual orientation
People taking leave from work for gender reassignment are protected
Any less favourable treatment on the grounds of pregnancy and maternity would amount to direct discrimination
The law also protects against discrimination in non-work areas for breastfeeding mothers
---