Jersey and Guernsey hit by earthquake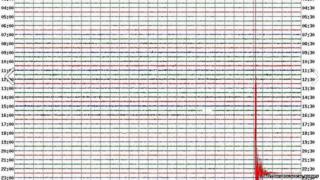 Channel Islanders experienced a minor earthquake on Wednesday night.
Estimates of the quake's strength have varied but the British Geological Survey said its magnitude was 2.9 on the Richter scale.
The tremor occurred at 22:55 GMT on Wednesday about 50km (31 miles) south of St Peter Port, said the European-Mediterranean Seismological Centre.
There has been no damage in the islands from the quake which follows another last year of about 4.2 magnitude.
Weather forecaster Peter Munns, who felt the quake, said: "We are in a low geological energy area.
"Yes, we will probably see some more but there is a very, very low likelihood of any real damage being caused."