Jersey Police say they may struggle with new FOI law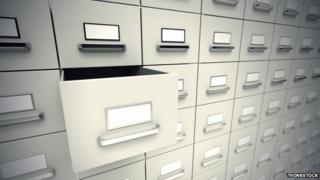 Jersey police may struggle to cope if they get hundreds of freedom of information (FOI) requests, according to the officer in charge of them.
The law, which came in to force on New Year's Day, allows the public to ask more questions of States departments and public organisations.
Andy Cousins, States of Jersey Police FOI officer, said small UK forces get up to 150 requests per month.
The States received 24 FOI requests on the first day the law came into effect.
The Jersey force has been asking the UK for advice on how best to handle requests.
He said: "Initially in the UK there was a hit when it first started and then it died off a little, but since then it has been rising every year.
"I hope we don't get that many in Jersey as I don't think we could cope with the demand."
A spokesman for the States of Jersey's freedom of information office said they had been sent 24 requests across all departments on the first day.
Money laundering
Mr Cousins, who is the only FOI officer with the island police force, said they expected a wide range of questions from in and outside the island.
He said on example was money laundering: "Jersey is a financial centre and in the past there have been allegations of money laundering so we may get questions from further afield."
Website WhatDoTheyKnow was launched to help people access the freedom of information act and track responses in the UK.
Myfanwy Nixon from the organisation said the law gave people enormous power when it was introduced in the UK.
She said: "Typically we see people ask things close to their own heart, it is often used for fairly mundane things. One perennial recurrence is how much did the Christmas Lights cost."
There are strict rules departments have to stick to when responding to requests, including answering them within 20 days.
Emma Martins, Jersey's information commissioner, said the law was going to cost money, but was important for the island.
"It is difficult to know how many we are going to get, it is difficult to know how departments will deal with requests," she said.