Bills 'unaffected' by £6m desalination plant upgrade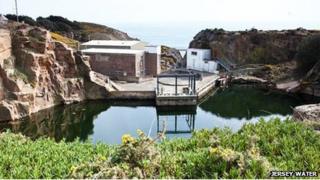 A £6m upgrade to a seawater desalination plant will not affect water bills, according to Jersey Water.
Jersey normally depends on rainwater and reservoirs, but during dry periods the desalination plant can produce six million litres of water per day.
After the upgrade the plant will be able to produce 10.8m litres per day, using 36% less energy.
Officials say some equipment at the plant, built in 1999, is nearing the end of its useful life.