Ecstasy smuggler with 69 convictions spared prison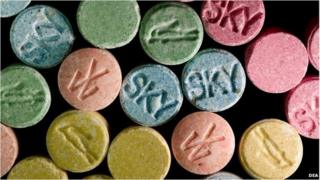 A 20-year-old islander caught smuggling ecstasy through the post has been spared a prison sentence at Jersey Royal Court.
Daniel Riley, originally from Liverpool, has 69 previous convictions, including six for drugs offences.
He admitted trying to smuggle 50 ecstasy tablets worth £750 into Jersey through the post.
Riley was ordered to carry out 240-hours community service and remain on probation for nine months.
In July, customs officers watched him check a communal mailbox at flats in La Pouquelaye for several days before they intercepted the drugs.
Riley, a student, told the court he was now trying to turn his life around.