Channel Island Co-operative opens Jersey GP practices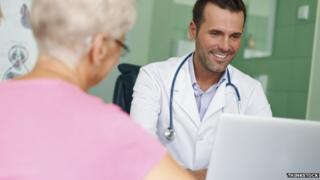 Three new GP surgeries are to be opened in Jersey by the Channel Islands Co-Operative Society.
Co-operative Medical Care will employ four GPs in three practices spread across the island.
Chief executive of the society Colin Macleod said the aim was to make healthcare more affordable with fixed price visits and packages.
He said a standard consultation would be £30 and children under five would be free.
The average price for a 15 minute GP visit in Jersey is between £36 and £42.
People will also receive a 4% dividend payment on the cost of treatment, in the same way they currently do when purchasing food from the society supermarkets.
Advocate Rose Colley from the Jersey Consumer Council welcomed the development.
She said: "We are delighted that feedback from our Primary Health Care Survey have been pivotal in much of the Co-operative's decision making."
---
Co-operative Medical Care
The society has purchased two established GP practices
Four doctors, a practice nurse and eight surgery staff are employed by the new medical practice
Plans to engage more healthcare professionals as demand for the service increases
Profits given back to Co-operative society members in the form of a dividend
---
Mr Macleod said: "Our members have been telling us that they would like their healthcare to be more affordable, transparent and easily accessible.
"The society exists for the benefit of its members. We have been listening to our members, and it has become increasingly clear that the society should use its scale and experience to offer a new more affordable medical care service."
He said the service would be owned by members of the Co-operative and not GP partners, so profits would be shared by members through the annual dividend.