Retirement village in St Saviour is completed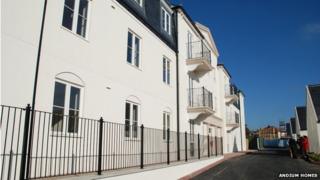 A retirement village in St Saviour for people aged over 55 has been completed.
Michael Jones, chairman of Andium Homes, said they would "allow occupants to remain in their homes even if a significant health or life event should befall them".
The project includes eight ground floor apartments, let to the Health and Social Services Department
Chris Dunne, director of adult services, said the development was the culmination "of a lot of hard work".