Jersey Care Inquiry: Campaigner demands end to inquiry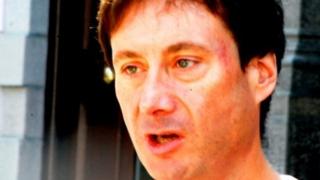 Ex-health minister Stuart Syvret says the Jersey care inquiry should be abandoned and a new one established.
He spoke out after a package containing sensitive witness details was damaged in the post.
That was the "final straw" in a catalogue of failings, according to the former politician who now campaigns on child safety issues.
The three-member inquiry panel, led by Francis Oldham QC, has rejected Mr Syvret's criticism.
His grievances include inadequate victim support, insufficient legal assistance for witnesses and the inquiry's alleged failure to follow recognised procedures.
'Legally untenable'
"They should resign because it is not now possible for them to complete their task," said Mr Syvret.
"It's placed itself in a legally untenable position by exhibiting bias, engaging with conflicted parties (and) by having no victim support team available for distressed witnesses.
"It has refused to give legal funding to interested parties such as myself.
"It has failed to adopt the universally accepted and recognised standard for conducting public inquiries, which are known as the Salmon Principles."
A House of Lords report this year recommended some of the Salmon Principles should be discarded and said witnesses' legal costs should only be awarded at inquiry's discretion.
Mr Syvret said the "final straw" was when a 200-page statement by former deputy police chief Lenny Harper appeared to have been tampered with in the post.
The inquiry team told BBC News it would carry on regardless of Mr Syvret's criticism.
"We are acting independently," said an inquiry statement.
"Witnesses who have given evidence so far have made a point of telling the inquiry they have been very satisfied with the experience."