Election winner could face re-ballot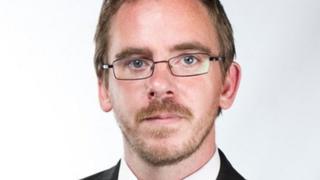 One of Jersey's recent elections may have to be rerun because a winning candidate was nominated by an ineligible person.
Scott Wickenden was elected on Wednesday as one of three deputies in the St Helier number one district.
It emerged on Friday, however, a supporter who signed his nomination lives in nearby district two so was not allowed to sign the paper.
If a complaint is made, the matter will be heard in the Royal Court.
Election officer Eric Blakely confirmed one of the losing candidates had asked for Mr Wickenden's nomination paperwork.
---
St Helier district one results
Judy Martin 946 votes (elected)
Russell Labey 811 votes (elected)
Scott Wickenden 476 votes (elected)
Shannen Kerrigan 355 votes
Nick Le Cornu 311 votes
Gino Risoli 192 votes
All senatorial, deputy and constable election results are available here
---
The general election on Wednesday was the first in which all senator, deputy and constable seats were contested on the same day.
To stand in a deputy election, candidates must be nominated by 10 people in their district.
Mr Blakely said Sarah Jane Tomkins signed Deputy-elect Wickenden's paper despite living in district two.
The boundary between district one and two is mid-way along Belmont Road, where Ms Tomkins is believed to live.
The Royal Court can order a fresh ballot but can also decide not to rerun the election if it decides the issue is not a "matter of substance and if it's not affected the election result".
BBC News has been unable to reach Deputy-elect Wickenden or Ms Tomkins for comment.