Jersey Care Inquiry: Evidence sent in normal post 'to avoid attention'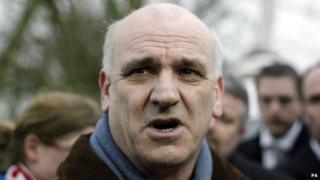 The Jersey Care Inquiry said it sent evidence by normal post to avoid attention being drawn to it.
Former police officer Lenny Harper told the inquiry his 200-page document on abuse appeared to have been opened and was not sent by recorded delivery.
The Jersey Care Inquiry is investigating historical abuse at island child care institutions.
The inquiry said on its website that sometimes it had no alternative to sending documents through the post.
Mr Harper looked into reports of child abuse on the island in 2007 and 2008.
Officials sent him his 200-page confidential statement to sign, but he told the inquiry it appeared to have been opened.
The inquiry said: "Much of our contact with witnesses is by telephone or electronic, but sometimes it is necessary to send documentation through the post, particularly to witnesses who are not on the island.
"The inquiry has deliberately chosen not to draw attention to post, which is sent in plain, non-branded envelopes or plastic document bags in the normal post."