Volunteer drivers wanted for trial shuttle service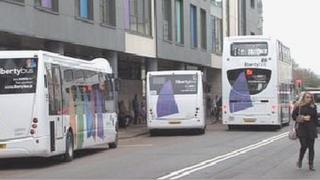 A shuttle service across three Jersey parishes could be trialled if enough volunteer drivers are found.
Liberty Bus, which runs the island's public bus service, will pay for the vehicles, insurance and fuel.
It plans to run a timetable between St Lawrence, St John and St Mary from 07:00 to 18:00 five days a week using people carriers.
The aim of the shuttle is to offer parishioners a more frequent service to shops or to join major bus routes.
Kevin Hart, general manager of the company, said they would provide training for anyone who had some free time to offer.
He said the volunteers needed to have a clean licence and have held it for more than two years.