Condor ferry firm chief executive Fulford resigns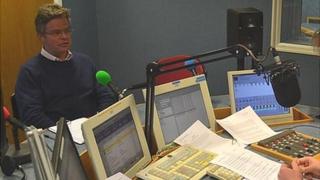 The chief executive of Condor Ferries which serves ports in the UK, France and the Channel Islands, has resigned after 18 months in the job.
The company would not comment on James Fulford's resignation, saying only that he was moving to "new challenges".
Non-executive chairman Russell Kew has stepped in to lead the firm.
Mr Fulford joined Condor Ferries in January 2013 from Red Funnel which runs ferries between Southampton and the Isle of Wight.
He has dealt with a strike over pay and conditions for ferry staff and delays and cancellations caused by damage to the Commodore Clipper ferry.
The Clipper, which was damaged when it hit the seabed on 14 July, has returned to service.
He has also overseen Condor's purchase of a £50m trimaran after securing a deal to serve the islands into the 2020s.